Solar panels on lorries yield 6 percent savings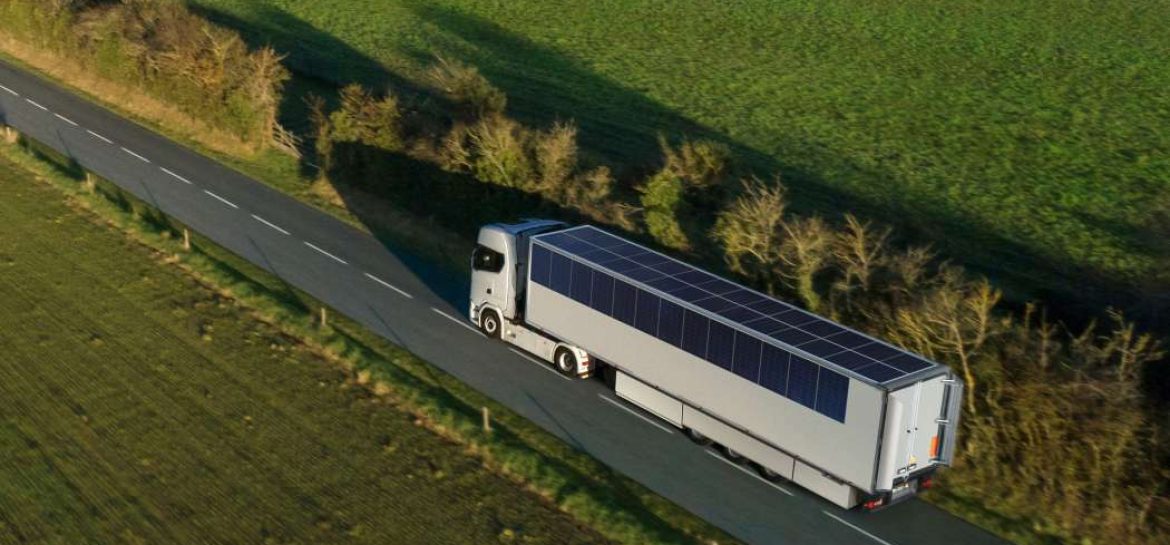 Rzeczpospolita reports on innovative ideas and attempts to use solar energy in road transport.
RP publication: 24.08.2022
Transport company Kuehne+Nagel has installed solar panels on distribution trucks operating in the Netherlands on a pilot basis. The corporation reports a saving of 1,200 liters per truck per year.
The panel powers electricity consumers such as the lift, air compressor, and air conditioning, thus reducing the load on the alternator driven by the truck's engine. The supplier is the Dutch company IM Efficiency, which specializes in installing panels on the roofs of bodies and trailers.
After several pilot installations, IM Efficiency estimates savings of 5.5 percent. The company employs 10 people and has raised more than € 27 million in capital to develop mass production. It calculates that the investment in truck photovoltaic panels pays for itself after three years.
UK competitor Trailar offers panels of various sizes (for vans, refuse trucks, buses and trailers up to 3.5 kWp) and calculates a return on investment of one to three years. Dozens of customers (including DHL) with several hundred vehicles confirm savings of more than 5 percent. The panels are 3 mm thick and weigh nearly 20 kg. Installation takes four hours. Together with the panels, the customer receives telematics.
Judging by the interest of research institutes in the subject, the popularity of panels on cars will increase significantly in the coming years. Governments are indicating that solar panels will be one of the tools for reducing CO2 emissions from transport.
In Poland, photovoltaic systems on cars are also available. The smallest ones, mounted on the cab of a truck, with a power of 110 Wp, cost a net amount of 2.4-3 thousand zlotys. Meanwhile, the Podkarpackie company ML Systems has developed a glass called Q Glass, which is also a solar panel. The product is undergoing trials in, among others, a prototype hydrogen-powered Autosan, and ML Systems is preparing to manufacture them.
Source: rp.pl