Paneco Professionals: María Luz Cobos, Transaher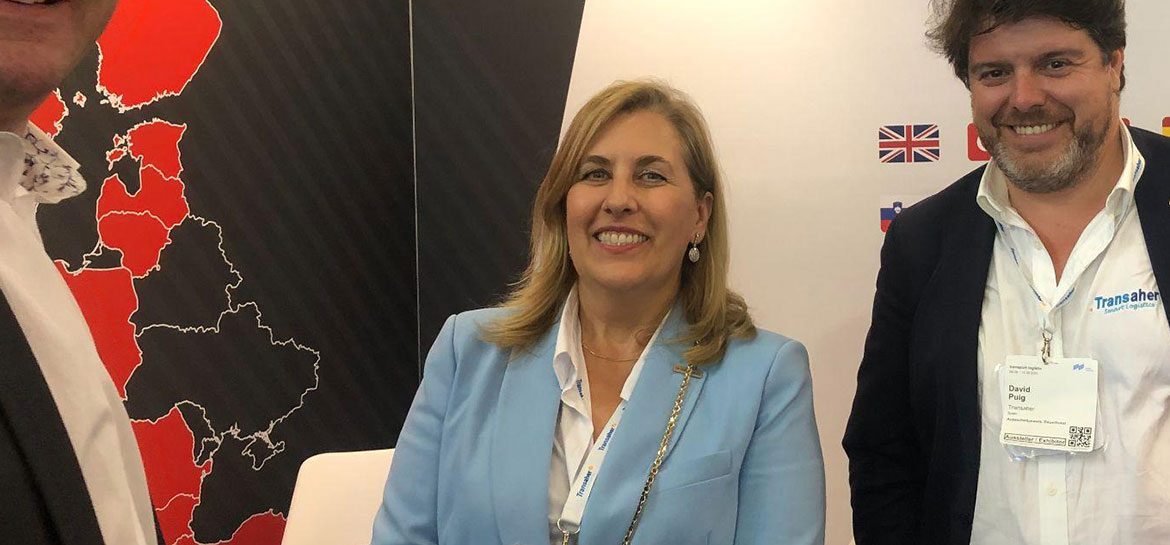 Paneco is pleased with the professionals, operating in the Paneco network. This time we present the Iberian Operations Director, María Luz Cobos, working for Paneco's Spanish Partner – Transaher.
Maria Luz Cobos has studied for a degree in Economics and Business and graduated with an MBA and a Master's in Supply Chain.
She likes her job because it allows Maria to be attentive to new business trends and because it is very varied, and not at all repetitive, which requires creativity to solve problems.
She's happy to live in Spain and thinks it is one of the best countries in the world. Living in Madrid allows her to be well-connected anywhere.
In Maria's free time she likes to read, walk in the mountains, ride a bike, and swim, but above all, spent time with family and friends.
She likes to paint, in oil or watercolor (although she thinks she doesn't do it very well, most of all it relaxes Maria). If she has only the possibility she visits art exhibitions with love and pleasure.
Her favorite movie is a classic movie – "Out of Africa" – with Meryl Streep and Robert Redford.
Maria's favorite food is any fresh grilled fish. She loves cooking, and above all, she loves to innovate and surprise the family whit a new recipes. Although Maria works a lot and can only do it on weekends.
She has two adult kids. Maria believes they can no longer be considered kids, one is 26 years old and the youngest is 22.
For the question: "What would you not do, if you don't need to?", she answers: "I don't like firing people".
Maria speaks Spanish, my native language, and English.
"Why logistics?": She came to this business by chance, but now that she knows how exciting logistics is, it seems like the best world in which to work.
However, she sees many challenges in this sector, such as:
Find and train the personnel needed: from drivers to personnel for the IT departments.
Fuel cost dependency
Need to adapt to new energy sources and be increasingly green, making the necessary investments in vehicles and facilities
Improve supply chain planning and make it more resilient, through new technologies that allow us to adapt to changes earlier.
Maria Luz Cobos is known as very professional and committed to what she does, a positive and feminine person. She is probably recognized by everyone for her colorful, bold ladies' colored suits.
Paneco invites you to contact Maria from Transaher. She supports you in transport issues on the Spanish market.