Without logistics, nothing works – Paneco – Munich 2023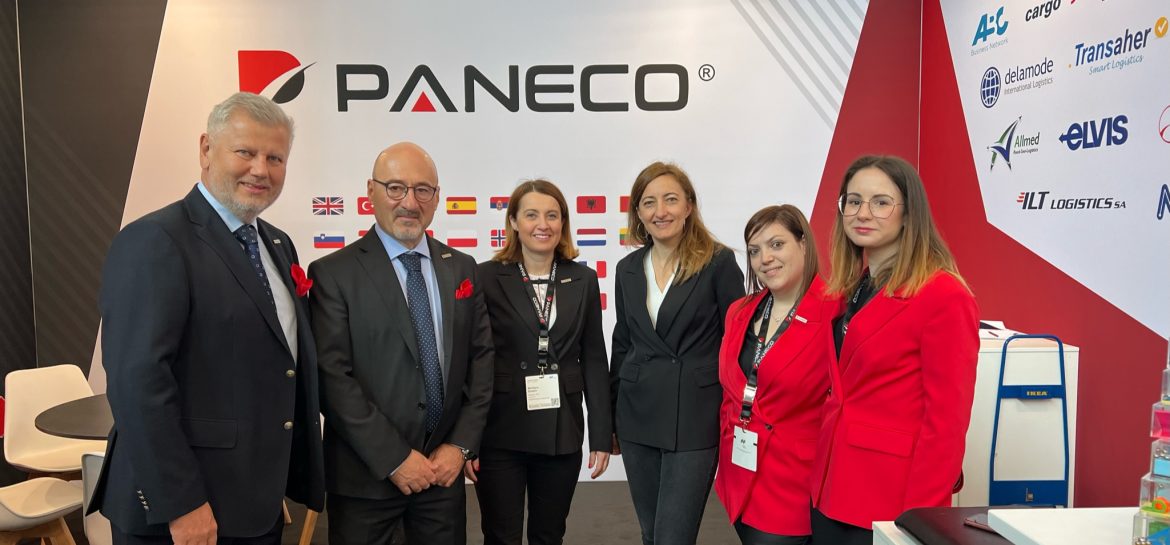 The Paneco International Network, as a new organization, participated for the first time in the International Trade Fair for Transport and Logistics in Munich from the 09th to the 12th of May 2023.
The fair took place after a "covid hiatus", namely after 4 years, and surprised everyone in a positive manner. A total of 2320 exhibitors from 67 different countries (of which a record 60% came from abroad) and 75,000 visitors from more than 120 countries attended the fair. 127,000 square meters of exhibition space in 10 halls and in the open air were 100% booked.
The Munich Logistics Fair is the largest transport trade fair in the world, which takes into account and combines road, rail, air, and sea transport, providing opportunities for exhibitors and visitors alike to combine these sectors and services. Representatives of the logistics and transport industry showed great innovation in the field of ecology and modern technology.
At every step, new ideas and solutions were to be found on topics of importance to the international logistics, transport, IT, and supply chain management industry, as well as to everyone in Europe. Paneco presented itself and its international partners at its first booth at the Munich trade fair, and the idea of a distribution network connecting European countries by fixed lines appealed to many organizations, companies, entrepreneurs, and journalists.
Many partners benefited from the Paneco stand by being co-exhibitors of Paneco. These included companies such as Delamode Bulgaria, Delamode Baltics, ITL Logistics SA – Greece, JET Logistics – Belgium, Transaher Smart Logistics – Spain, Favzi Gandur Logistics – Turkey, and ABC Network – Italy. Representatives from these companies took the opportunity with the aim of meeting their customers and partners. Italian partner ABC Network from Verona offered to Paneco's stand visitors Italian specialties on one day of the fair: It was professional and very tasty. Paneco's guests and representatives also benefited each day from the hospitality of their German partner Elvis AG, who, thanks to the excellent organization, took care of everyone by serving excellent meals and hot and cold drinks.
Paneco would like to thank you for your excellent assistance at the stand and the great cooperation.
Managing Director of Paneco – Andreas Witzigmann – during an interview with Germany's largest transport industry publication – DVZ – said: "We are very satisfied with our participation at this trade fair. There were a lot of new opportunities, chances, and challenges that we will work on. Our European Paneco network will be expanded or optimized. We will work on the efficiency, development, and optimization of the lines and all the solutions already in place and those we will be implementing."
The next logistics fair will take place from the 2nd to the 5th of June 2025, from Monday to Thursday.