Paneco Professionals: Maria Bozoglou, ILT Logistics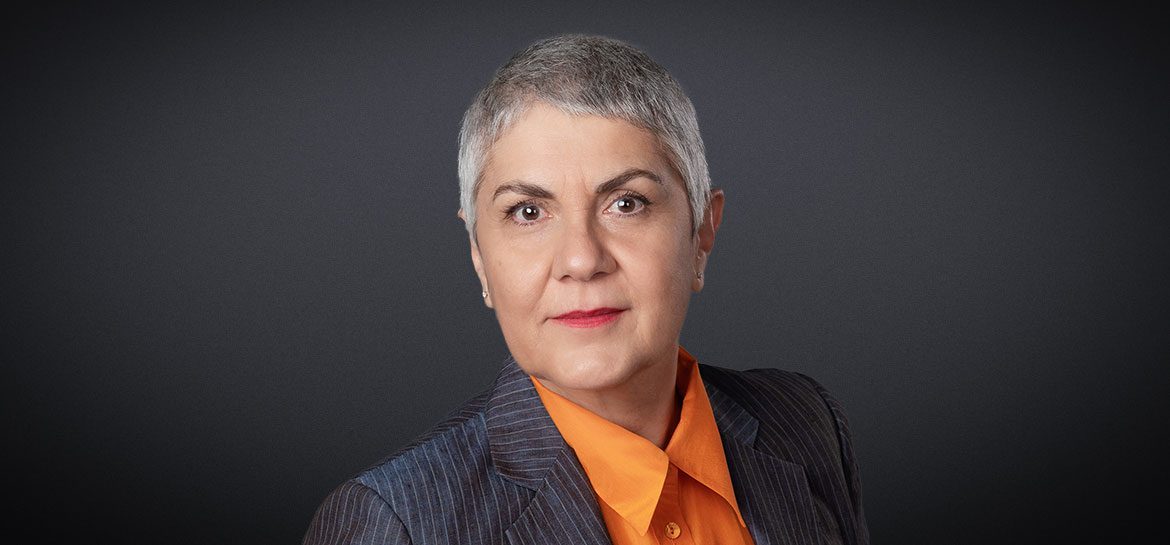 One of the most experienced figures in our Paneco transport network. A person who has spent a lifetime establishing and developing a thriving logistics company that is still in operation today. She created a Greek logistics empire and has now passed the management baton to her son, who is running the company she created with outstanding professionalism and commitment.
Many may have guessed that this is Maria Bozoglou – the founder of the Greek company ILT Logistics S.A. – a Greek Partner of Paneco.
Maria is a born organizer, a creator of new ideas, a coach and boss, and above all a good and positive person.
What does she think about her job? "I think of my job as something much more than a professional requirement. Each job is a metaphor for all the challenges that life throws at you. All the shipments and the journeys ultimately show what it is that we can do for people. Every job we take on has a story to tell. The fact that we play an integral part in their
business transactions and handling their logistics is a rather fulfilling experience".
Maria's favorite movie is "Castaway" with Tom Hanks. It reminds her of the story of Ulysses and the longing of a man to return to his loved ones.
She lives in Athens: "Athens is a historic city full of energy and character"
The free time is very important for Maria. She is very conscious of her well-being, both physically and mentally. She likes to work out, take long walks, swim, and attend personal development courses and workshops. She loves crafts. She loves to sew and make or modify her own objects. Maria is a big live music fan and tries her best to spend time with her grandson discovering the world.
Maria has achieved a lot in her life through her work and commitment, but her most important, biggest, and most valuable achievement is her son.
She is not a very big fan of housekeeping, and she doesn't enjoy driving too much.
Maria speaks Greek which is her native language and she is fluent in Italian and currently improving her English. She can also understand Turkish.
Maria loves all kinds of fish, she believes she is lucky to live in a country where there are various offers of fresh fish. And she is a very good cook and she loves cooking. Especially traditional Greek dishes such as moussaka, spinach pie, and tzatziki. She is also good with Italian cuisine, such as pasta.
I got a very interesting answer from Maria to the question: "What problems do you see in logistics currently?" Maria: "The problem with logistics is the same problem found in any professional or human activity. Which is the ability to adapt to a world that's ever-changing at an extremely fast rate, never experienced before. On the other hand, this may be the most appealing aspect of our work. In an ever-changing world, our task remains the same. To move things from one place to another, rapidly, safely, and cost-effectively".
A conversation with Maria could go on for hours. Her answers make a person think. It is a feast for the soul. Maria thank you for all your answers and comments.