Paneco Professionals: JJ Tynan, Allmed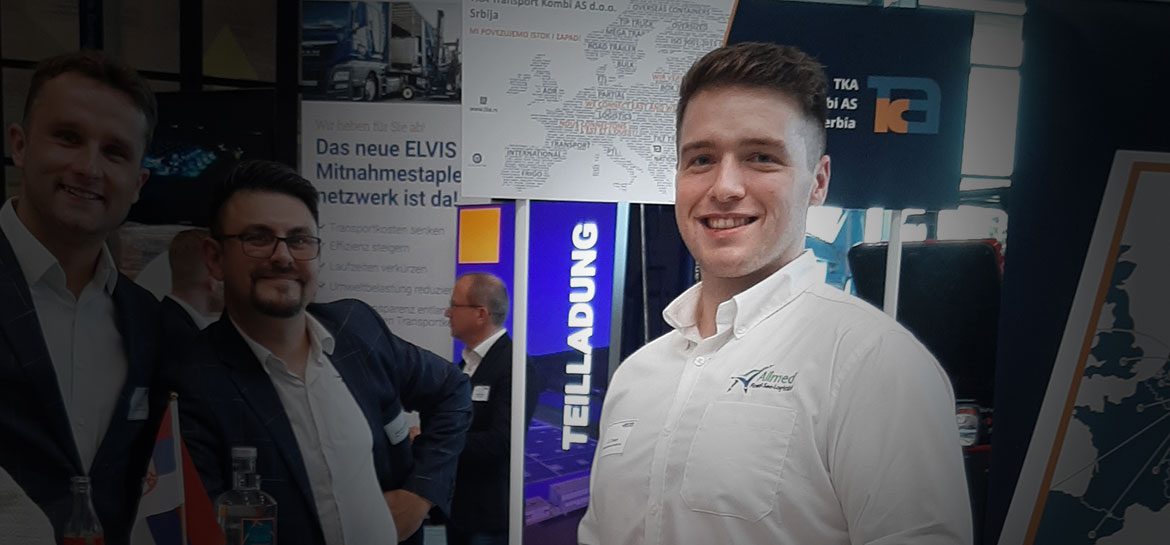 Paneco – European Distribution Network is very active because it has many young and energetic people in the network. One of them is JJ Tynan from Irland – representing Paneco Irland Partner – Allmed.
JJ Tynan has been studying for a degree in Logistics and Supply Chain Management.
And he is still studying in his free time via Duolingo – German language – Paneco wishes you success! 🙂
He thinks about logistics, that no 2 days are the same, and there is always a challenge to be had. "Every day in logistics we all help keep the world moving – without logistics, the world would stop, and being a cog in this wheel that keeps the world moving is exciting and rewarding".
His logistic career started by accident. A colleague of JJ in 2016 who worked in transport moved to New York and JJ helped cover his work, and he ended up falling in love with logistics/warehousing. It's very rewarding being able to move goods from A to B in the most efficient time and cost possible while helping the world keep moving!
Even though logistics is 24/7/365, JJ wouldn't pick another career path to follow if he could start again!
JJ sees a various number of factors that challenge logistics domestically and globally. The biggest is the price of fuel. Fuel is a very volatile factor and it's unpredictable. Logistics people must be extremely efficient in their operations to ensure to remain as cost-effective as possible in order to mitigate rising costs and not burden ourselves or the customers with extra costs.
One of JJ's favorite movies is still for years "The Lion King", which he watches occasionally with his nephews and nieces. This movie demonstrates that one's past does not define their future.
JJ is a very active person. He loves to travel – within Ireland or abroad – someday he will travel the entire world! His goal is 50 countries visited by 2030 – only 27 more to go! In his free time, he likes to do volunteering with local clubs/charities, but also farming – he helps out on his family farm, sometimes.
His hobby is Gym, Tag Rugby, Hikes, Meeting Friends/Family, and drinking of course 🍻
JJ's favorite vacation place is Hawaii, with his dream holiday location – Tokyo.
He has actually no kids, so nephews and nieces are enough for him!
But he has a dachshund called Nugget // Nuggy. When he got him as a puppy, he was so small he looked like a McDonalds Chicken Nugget! 😊
Pasta Carbonara is his ultimate favorite food! He makes pasta carbonara from scratch and it is delicious! JJ's favorite cuisine – Italian – Pasta / Pizza.
JJ is sorry to also say, his favorite pizza order has pineapple on it! "Sorry partners in ABC!! ;)"
He likes all the music types! If he can sing along to it, all the better! He is willing to sing while showering or after one too many drinks! 😉
He speaks fluent English, on a basic level Irish, and tries to speak German.
JJ would like to share the quote from Eric Schmidt: "Say yes to more things".
The above is his favorite quote right now as this was his New Year's resolution and he says: "Am making a big decision right now, which I'm going to say Yes too".